MS Paint Man
is a terrible, evil substance. He first appeared in
Bill Gates
' computer as a drawing in
MS Paint
.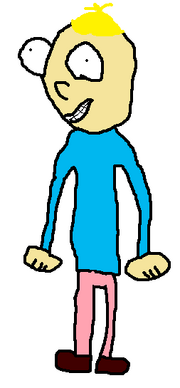 He then somehow got free and ran away. He can turn things around him into
Squiggles
 and
Poorly Drawn Stickmen
. For some strange reason, he is a
Nerd
. Probably because nerds like computers. He also created the
Martian
.
History
He first appeared in Bill Gates computer when he first started MS Paint, and drew something. He is also the first drawing in MS Paint. He ain't a Weegee but he could understand they'er languange.